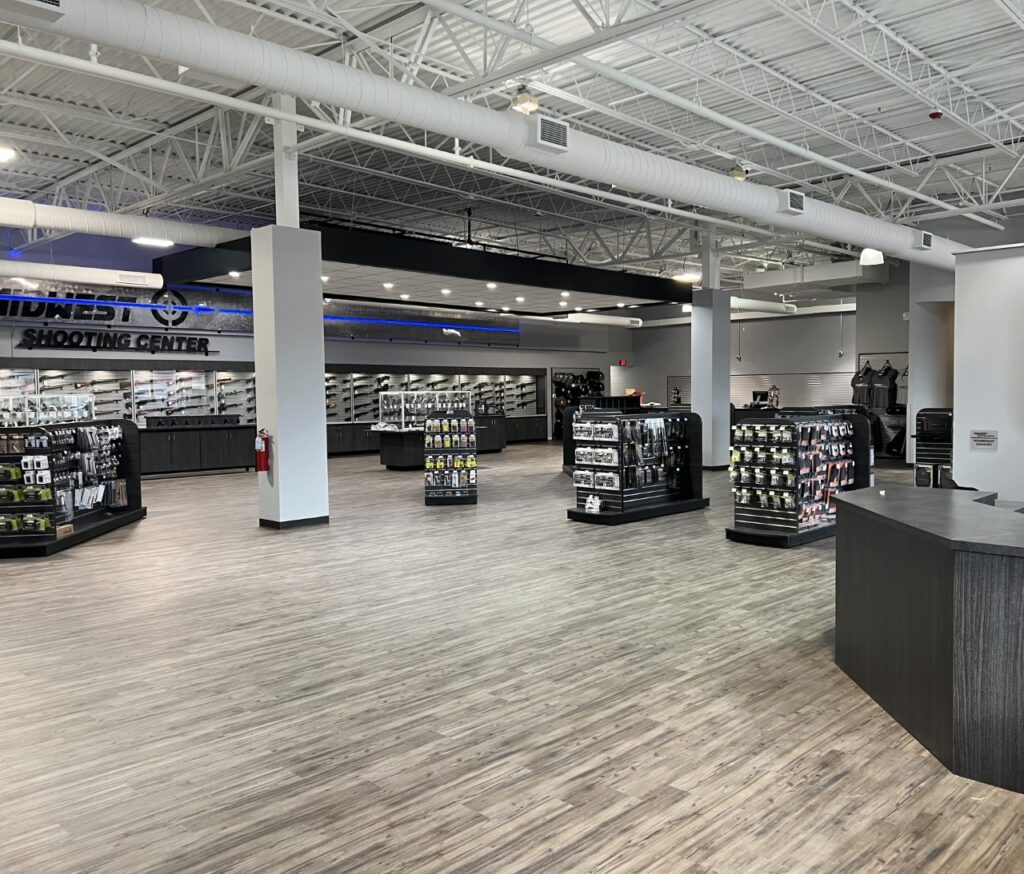 Midwest Shooting Center, located in Sylvania, OH, is a specialized indoor shooting range, firearm retail, and firearm training operations center. The design reimagines retail big box stores; this 32,000 SF
renovation includes 20 indoor shooting lanes at 25 yards in length. The range design included dedicated mechanical units with exhaust and EPA-compliant filtration systems, state-of-the-art
target tracking system, ballistic traps and sound-deadening components. The project opened in the Fall, 2021, completed in 145 days, at a cost of $3.3 million.